January 19, 2023
In today's youth sports environment, very few of our children have full access to the benefits of playing sports. A number of challenges from high cost, early specialization, injuries, burnout, lack of transportation, and shortage of space, coaches and officials lead us to ask who is benefiting from youth sports in our community and how can we improve outcomes? Our discussion at this forum worked to answer these questions and the audience took away what can help improve the youth sports environment.
Key takeaways include:
Parents and caregivers need to emphasis sportsmanship.
Treat youth and student athletes with respect.
Treat coaches and officials with respect.
Remember that youth sports is about the child and not the parent/coach/caregiver.
Support additional facilities and creative use of athletic spaces to create more opportunities.
There are extreme disparities on who can participate and find success in youth sports.
FUN is the purpose of youth sports.
Volunteer!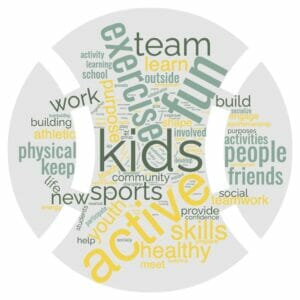 What local students think the purpose of youth sports is: Kids, Active, Fun and Exercise.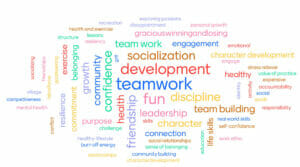 What the City Club audience thinks  purpose of youth sports is: Socialization, Development, Teamwork and Fun.
Panelists:
Shawna Hicks, Madras Aquatics Center and Recreation District
Marcus LeGrand, Bend-La Pine Schools Board of Directors, The Fathers' Group
Dave Turnbull, Summit Track Coach
Rich Ekman, Bend Parks and Recreation Sports Coordinator
Moderated by Jay Bowerman, former Olympian, coach, and educator
Resources: