Restaurants, markets, and individuals are finding that procuring local foods to serve, sell, and eat are a priority for many reasons.  According to the Central Oregon Intergovernmental Council, "Consumers deliberately choose to support local businesses for economic, environmental, and social reasons. Growth in farm-to-table restaurants appeals to consumers who desire fresh foods."[1]
How easy is it for your favorite local restaurant to follow through on a commitment to serve locally-sourced foods? What are the challenges faced by the farmers and ranchers in Central Oregon? How does locally grown food make its way to you?
The City Club of Central Oregon will present a Forum on January 18, 2018, having a conversation with:
Megan French, farmer at Boundless Farmstead, describing the challenges and rewards of growing food for distribution in Central Oregon
Brian Kerr, executive chef at Deschutes Brewery Public House, discussing the importance of farm relationships in procuring local foods for sale
Liz Weigand, owner of Agricultural Connections, about facilitating channels to move food from a local farm to local markets, restaurants, and individual households
Moderated by Mary Orton, founder and principal of the Mary Orton Company
[1] "Economic Impact of Local Food Producers in Central Oregon: A survey based IMPLAN model incorporating the USDA AMS Toolkit guidelines," October 2017.
---
PRESENTING SPONSOR

SUPPORTING SPONSOR

---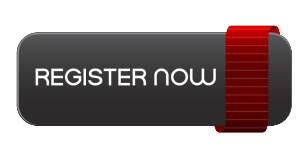 What: City Club of Central Oregon Monthly Forum
When: Thursday, January 18
11:15-11:45am – networking
11:45am-1pm – program
Where: Riverhouse Hotel & Convention Center
2850 NW Rippling River Court • Bend, OR 97701
Fee Schedule: $25 members / $40 non-members. Plated lunch is included.
Registration closes at noon on Monday, January 15. Registration fees must be paid in advance of the forum.  This will eliminate the line of folks who pay at the door and will move all attendees through much quicker.
---
---
Sign up for carpooling at Drive less. Connect.