Will the chicken be crossing the road by foot, in a self-driving car or pedaling a bike?
The future of transportation is changing. From autonomous vehicles to investing in "great streets," we can shape the planning today for our community's future growth and technology.  Learn about the economic benefits of creating "great streets" that are walkable, bikeable, and likable. See how other communities have responded to growth (aka traffic) and their transportation solutions. Discover how demographic trends are shaping our needs. Alex Joyce, an urban planning expert, will cover all these topics and touch on the interplay between growth priorities and transportation investments. Join us to decipher how that chicken will cross the road in the future!
Speaking of crossing the road…challenge yourself to carpool to this forum and expand your network through Drive less. Connect. We'll provide more details to those who register!
---
Alex Joyce, Managing Partner of Cascade Partners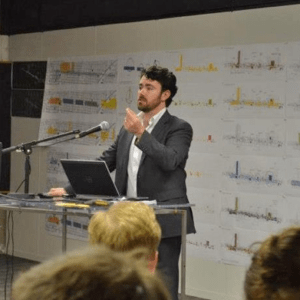 Alex has over a decade of experience working with private and public entities to manage complex strategic plans, urban designs, and development finance projects across the United States. His believes successful projects need both the vision to inspire excitement and buy-in, and the pragmatic, financial strategy to get built. Learn more about Alex.
---
Moderator: Jeff Monson, Executive Director of Commute Options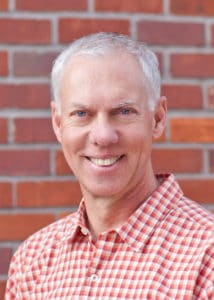 Jeff coordinates a 14-county effort to reduce reliance on the automobile. Through Transportation Demand Management planning and outreach, Jeff actively promotes creating livable communities and enhancing the quality of life in Central and Eastern Oregon. Learn more about Jeff. 
---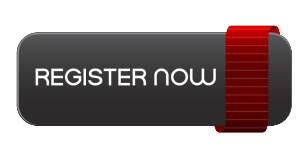 ---
What: City Club of Central Oregon Monthly Forum
When: Thursday, April 19
11:15-11:45am – networking
11:45am-1pm – program
Where: Riverhouse Hotel & Convention Center
2850 NW Rippling River Court • Bend, OR 97701
Fee Schedule: $25 members / $40 non-members. Plated lunch is included.
Registration closes at noon on Monday, April 16. Registration fees must be paid in advance of the forum.  
---
---
Sign up for carpooling at Drive less. Connect.