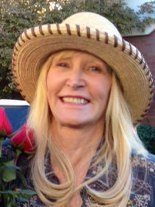 Andrews, Pamela (President): Pamela Hulse Andrews is the CEO (founder and owner) of Cascade Publications Inc., based in Bend, Oregon and established in 1994, which publishes both the print and online versions of Cascade Business News (Central Oregon's bi-weekly business newspaper), Cascade Arts & Entertainment (Oregon's only arts and culture magazine) and several annual publications including Pacific Crest Directory, Wedding Guide, Central Oregon Builders Guide and Sunriver Magazine.
Pamela's diverse business background gives her a broad perspective on the arts and business community and the economy of Oregon. She has championed the cause of growing the arts in the high desert region and played a leadership role in connecting the dots between arts and economic vitality as well as furthering cultural tourism.
She writes an assortment of monthly and weekly columns on local arts, politics, business and the economy, taxes, creativity and developing entrepreneurship.
Pamela serves on many local and statewide boards and commissions including the Sara Fisher Project, BendFilm Advisory Board, Oregon Small Business Development Commission, Bend Chamber Governmental Affairs Council and the Children's Trust Fund of Oregon.
In 2000 she received Oregon's small business of the year award and the governor's arts award in 2002. Cascade Arts & Entertainment received the Central Oregon Arts Association's business of the year award in 1998. She was honored by United Way as volunteer of the year in 2003 and in 2004 she received the March of Dimes White Rose Award for service to her community, the Redmond Chamber award for leadership in 2002 and in 2007 the Austin Family Business award.
Pamela, an avid golfer and music aficionado, resides in Bend with two famously spoiled canines and has three grown sons, all living and thriving in Oregon, and eight grandchildren.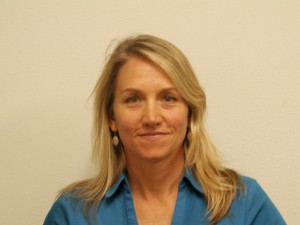 Aurand, Anne: has been the Community Relations Manager for the City of Bend since September of 2013, a job that primarily includes public relations and media relations. Anne's mission is to serve as a  liaison between residents of the community and the Bend City Council and City staff, to help the community engage with its government. With a Bachelor of Arts in Communications from Southern Oregon University, Anne has served as a report for a variety of papers, including the Bend Bulletin and Anchorage Daily News.
Anne is a proud graduate of Leadership Bend, class of 2014 and is an ex-officio board member for Bend 2030.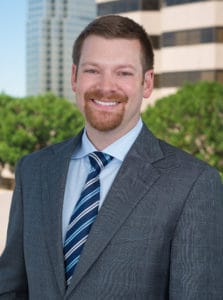 Bickel, Derek (Ex-Officio): is branch manager at imortgage in Bend OR.  With over 15 years in financial services he brings a reputation of problem solving and award-winning customer service to his clients and partners. Derek has been honored with Seattle Magazine's Outstanding Customer Service Award and was a recipient of the Accomplished Under 40 award in 2016 from Cascade Business News.
 Originally from Seattle, Derek graduated from the Michael G Foster School of Business at the University of Washington and moved to Bend with his wife and two children in 2014.  Together the family enjoys skiing, mountain biking, and hiking throughout Central Oregon.
B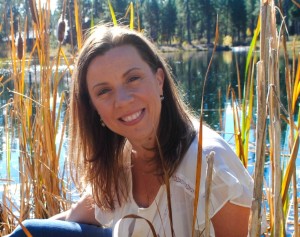 ridgeman, Diane: has worked in the Central Oregon banking industry since 1993.  She was previously with Bank of the Cascades and is currently a Vice President Business Development Officer with Umpqua Bank.  Diane is active in the Bend community volunteering with Assistance League of Bend and Bend Senior High Future Center.  As a child her father's career took her family to California, Colorado, Oklahoma, Wyoming, Oregon and Texas.  In 1989, after graduating high school in Odessa, Texas, Diane returned to Bend to attended Central Oregon Community College and made Bend her forever home.  She is the proud Mother of one daughter, Andrea, who continues to amaze Diane with her resilience, intellect, and accepting loving spirit.
Diane has been active with City Club of Central Oregon for over five years.  First by becoming involved by attending monthly Forums.  She found the Forums to be an excellent source of information through open dialogue with other like-minded community members.  This involved morphed into Umpqua Bank becoming a Forum table sponsor and Diane joining the Membership Committee.  She looks forward to deepening her involvement by joining the Board of City Club of Central Oregon.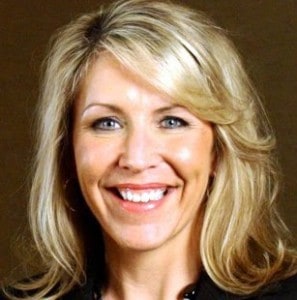 Christman, Jamie (2015 Board President): Jamie Christman is the Executive Director of Leadership Bend and Government Affairs with the Bend Chamber of Commerce.  She was previously the Co-Host and Executive Producer of "Talk of the Town," a community televised town hall program.  She also brings business, entrepreneurial and public relations experience to the proverbial community table.  She serves on the Bend Economic Development Board (BEDAB), Opportunity Knocks board, advisory boards for the Bend Fashion Quarterly and the Cascade Culinary Institute and served as board chair 2015 for the City Club of Central Oregon. A native Oregonian, Ms. Christman, split time growing up between Lodi, CA and eastern Oregon whereby the dichotomy of the two regions sparked her curiosity about people, cultures and communities leading to her B.A. in Sociology/Anthropology, running two businesses, and thus, the passion for the people she serves.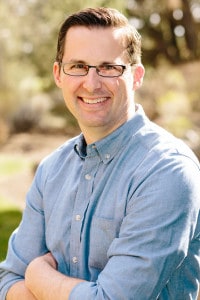 DeRose, Dave: Dave is the Commercial Banking and Business Banking Manager for U.S. Bank covering Central and Eastern Oregon and is based in Bend, OR. In his capacity, Dave oversees approximately 30 team members consisting of commercial and business banking relationship managers, a depository and treasury management team, credit services, and compliance. Dave is originally from the California Central Valley, having grown up on a small hobby farm. Always a strong supporter of his community, Dave volunteers with multiple national non-profits, serves on the KIDS Center Board of Directors and Finance Committee, and serves on the City Club of Central Oregon Marketing Committee. Dave was also recently recognized by Cascade Business News as one of Central Oregon's Accomplished Under 40 for 2015. Dave remains active with the California Polytechnic State University Alumni Association and the London Study Alumni Association where he was a former participant in Foundation for International Exchange while he lived abroad. Dave, his wife, their two children, their cat and dog currently live in Bend, OR and love everything this great community has to offer!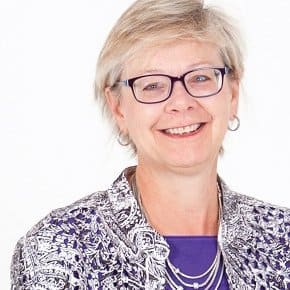 Dobey, Lisa: Provides executive leadership to establish St. Charles as a recognized cornerstone of Central Oregon, committed to the health of community members and the economic development of the region. This position is also the chief advancement officer for St. Charles, serving as Executive Director of St. Charles Foundation and accountable to its Board of Directors. The Executive Director of Community and Philanthropy is a member of the System Care Team and works extensively with other leaders and caregivers to build dynamic and productive relationships between all of our communities and the health system.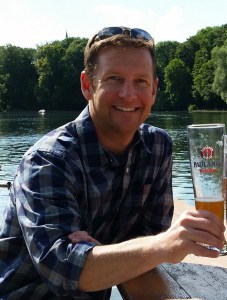 Grube, Peter: Peter is a native Oregonian, born and raised in Portland. He double majored at Lewis & Clark College with a highlight of his undergraduate education being a one year study abroad program in Munich, Germany. After meeting at Lewis & Clark and spending their first year of marriage in New Zealand, he and his wife chose to make Bend their home in 1999.
Peter started his professional career in Bend working in the tourism and then high-performance aircraft industries. He transferred his skills and experience to the high-performance custom home design and building field, ultimately joining Dream Home Building and Design as a partner in 2013.
Peter is the proud Dad of two active children who keep him busy. And when not focused on client's projects, he is involved with the City Club of Central Oregon, the Georgetown University $5 Million Energy Prize project and his church community. You may also cross paths with him on a local trail, running and mountain biking, or up in the mountains once the snow flies sniffing out the best powder skiing stashes in Central Oregon. Through both is personal and professional life, Peter is committed to the success and well-being of his community now and into the future.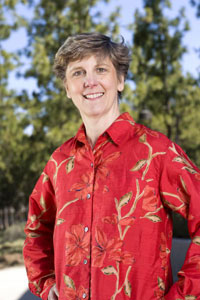 Marla Hacker (Secretary): Associate Dean of Academic Programs, and an Associate Professor at Oregon State University-Cascades Campus. She teaches both industrial engineering and business management courses.
Prior to returning to the university to earn her doctorate at Virginia Tech, Marla was a Plant Manager at one of Procter and Gamble's largest manufacturing facilities.
Marla now teaches, creates, advises, and applies methods for achieving organizational performance improvement through performance measurement systems, project management tools, customer service interventions, total quality management, and high performance work team initiatives. Her work has been published in many journals including: IEEE Transactions on Engineering Management; Operations & Production Management; Quality Management Journal; Public Sector Management; National Productivity Review; Managing Service Quality; Measuring Business Excellende; and Team Performance Management.
Her experience includes leading and facilitating improvement activities in public, not-for profit, government, and international organizations. Her sponsor organizations have included Procter and Gamble, the U.S. Postal Service, the Oregon State Bar, Bonneville Power Administration, the City of Beaverton, DAT Services, National Grocers Co. Ltd. of Canada, Volvo-GM, Siemens Automotive, Botswana Africa Public Service, The Oregon Economic Development Department, Hewlett-Packard, United Way, and the Kollmorgen Motion Technologies Group.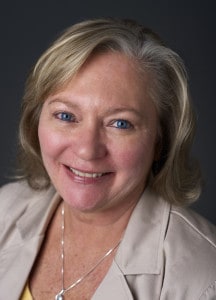 Hess, Barbara, PHR (2016 Board President):  is Director of Human Resources for Brooks Resources Corporation.  She has been with Brooks Resources for over 33 years and is also corporate secretary and administrator of the company's charitable contributions.  She currently serves on the board of directors of the Human Resource Association of Central Oregon and is a past president of that board.
Barb joined the City Club of Central Oregon board of directors in 2011.  She has served on both the programming and membership committees.
Barb was born and raised in New Jersey. After attending college in Big Sandy, Texas, she visited her newly-relocated family in Oregon and stayed.  She met her husband, Steve, raised two sons, Travis & Chris, and now has two grandsons and a granddaughter.  The Hess family enjoys camping, hiking, family outings & the Portland Trailblazers.
Barb is a Leadership Bend alumna, Class of 2002.
Lafky, Suzanne (Ex-Officio): Suzanne is a former financial executive who has worked in a variety of organizations in Central Oregon and northern California. Her industry experience ranges from software to manufacturing, aerospace to retail. Before working in the private sector, Suzanne worked in public accounting. Suzanne holds a bachelors degree in Accounting from Saint Mary's College of California. Suzanne lives in Bend with her husband and their two children. In her free time, she spends time with her family, alpine skiing, boating, traveling and loving all that Central Oregon has to offer.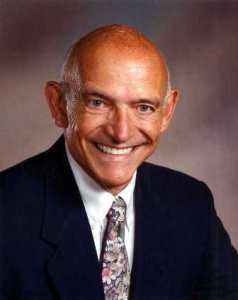 Lussier, James T. (Jim) (past president): Jim Lussier is founder and principle consultant with The Lussier Center/TLC which focuses on personal and organizational performance through development of optimum governance and leadership approaches that create a preferred future for organizations.
Jim has focused his professional life to high performance organizations for over 40 years. He served at the executive level and as a CEO in healthcare organizations, including St. Charles Health System where he was CEO for 15 years. 
Jim has provided counsel and training to hospitals and health systems in The Netherlands, Africa, Japan, Canada and the United States and has worked with the University of Pittsburgh and has served as the Research & Develop Chair for the Facility Guidelines Institute, where he is currently a Board member.
He also serves as a consultant with Transformation Systems International/The Performance Center.
Jim is an advocate for the transformation of healthcare and speaks nationally on organizational and personal leadership. He is a frequent guest lecturer for the American Hospital Association, Oregon State University and other organizations and professional societies. He currently serves on the Boards for Sparling Corporation, Volunteers of Medicine Clinic of the Cascades, and the Facilities Guidelines Institute.
He has also served as President of the State Board of Higher Education and the Oregon Health Policy Commission, appointed to those roles by Governor John Kitzhaber.
Jim is active in Rotary International and is the 2013-14 Rotary District Governor for District 5110, covering the southern two-thirds of Oregon and the northern part of California with 72 Rotary Clubs overseeing service projects locally, regionally and world-wide.
Monson, Jeff: is a graduate of University of Maine, with a degree in Health, Physical Education and Recreation. He spent many years in Florida, where he was the Administrator of Parks and Recreation in Central Florida for 15 years and the Transportation Options Planner for the Orlando, Florida Metropolitan Planning Organization, 1992 to 1995.
Jeff moved to Bend in 1995 following eight months traveling in South America.
Currently Jeff is the Director of Commute Options for Central Oregon.  Jeff coordinates a multi – agency effort to reduce reliance on the automobile. Programs under Jeff's supervision include: vanpooling, carpool matching, park and ride lots, corporate outreach, TSP review, parking issues, Commute Options Week, fund raising, teleworking, bicycle and pedestrian facility design and Safe Routes to School.
Jeff is a former Board member of Building a Better Bend and Transportation Options Group of Oregon.  He is a member of the Oregon Bicycle and Pedestrian Advisory Committee and has served on many local advisory committees.
Jeff bungee jumped in New Zealand, dove on the Great Barrier Reef, performed a wedding ceremony high in the Himalayas and climbed Monkey Face. Jeff is a year round bike commuter.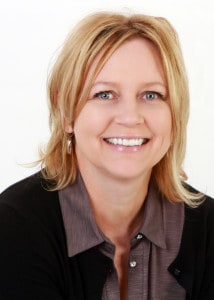 Phelps, Andrea: is a founding member of RDP Group at Windermere Central Oregon Real Estate, and was licensed in real estate in 1999. That same year, she left Portland for Bend, to soak up the sunshine and experience the fantastic Central Oregon lifestyle.
Andrea serves as co-chair for the membership committee of City Club; and on the resource committee for the Central Oregon Community College Foundation. She is also passionate about animal welfare and supports several local and national organizations on behalf of Lila, her rescued black lab.
Andrea and her husband love watching old black and white movies together, and sharing life in Central Oregon with family, friends and an assortment of beloved animals.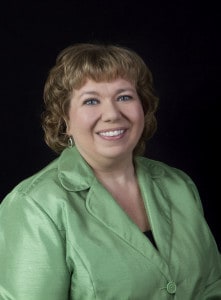 Sjoblom, Liisa (Treasurer and president-elect): Liisa is the Community Librarian at Deschutes Public Library and is an Oregonian by birth. She received her BA from Reed College and her MLIS from the University of Texas at Austin.
She became a member of City Club to learn more about our city, the region, the state, and nation.  She wanted to know more about what is important to people in her community and discuss those issues in a place where conversation does truly create community. Since becoming a charter member in 2007, she has learned more about what is important to the region and have met some great people along the way. One of her favorite quotes often referred to in the library profession is "an enlightened citizenry is indispensable for the proper functioning of a republic." Thomas Jefferson said that in 1820 and to this day, it is still relevant. The City Club of Central Oregon works towards this end and she look forward to continuing that work.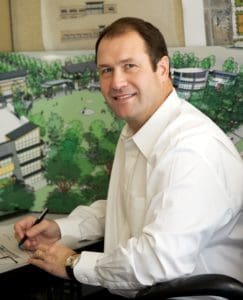 Steele, Scott: Scott Steele, AIA, LEED AP, is the president of Steele Associates Architects which he founded in 1996 in Bend, Oregon. Scott, a Central Oregon native, put himself through college attending COCC and the University of Oregon where he graduated Summa Cum Laude with a Bachelor of Architecture degree.
Scott is a passionate sustainable design architect and community member who leads by example. He is known for his design creativity, compelling presentations about sustainability, and for being a proactive participant in any activity or endeavor. His work and community service have been acknowledged by over 60 design, business, and community awards over the past 20 years including the Bend Chamber's Best Small Business Award, one of the Best Work Places in Oregon, and the Environmental Center Green Business Award. The firm's mission is, "A Bright Future Through Brilliant Design", and Scott and his team revel in working with clients to design projects that will benefit both clients and communities.
He joined City Club of Central Oregon because he appreciates the interesting topics and the varying nature of the presentations and discussions.
Scott has many interests and activities including exploring the high desert, travel, hiking, weight training, mountain biking, racquetball, ancient civilizations, sustainable design, friends, family, archery, and shooting sports. He has two great children in college and resides in Bend with his wife Olivia and their dog Peppy.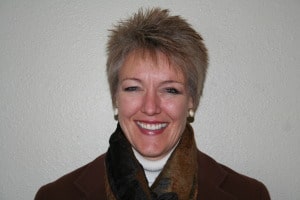 Wysling, Gwenn: A native of the Pacific Northwest, Gwenn Wysling has resided on the West Coast from Washington to California except when she and her husband Carlos relocated to live in Brazil (2003-2006) until they discovered Bend in early 2007.
Gwenn served as a member of board of directors for a year-and-a-half before becoming the Executive Director at the Bethlehem Inn in 2010.  Governed by her passion of helping others, she always plays an active role in the community. She is a member of the Homeless Leadership Coalition (HLC) and served as the Co-Chair from 2013-2016, served multiple years on the Leadership Team for Project Connect and is an active member of the Rotary Club of Bend.  She has been a member of City Club since 2010.  Gwenn values City Club's vision, its members, leadership in the community and is honored to serve on the board and committees.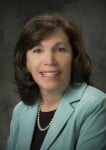 Drucker, Joey (Executive Director): Ms. Drucker joined City Club as Executive Director in December 2012. Joey's first career was that of IT Director and Associate for Psomas, a multi-office civil engineering and surveying firm, where she worked for over 20 years. On moving to Central Oregon, Joey took the opportunity for a career change and entered into the world of marketing. Her knowledge of technology blended with her passion for helping businesses grow was a perfect fit and she has been a successful consultant ever since. Joey brings these skills to City Club along with her love of the community and her drive for engaged citizenry.