We are riddled with stories about immigration in our national news feeds – from pictures of families being torn apart to escalating statistics on the cost of immigrants. City Club takes on this controversial topic to uncover the economic impacts of legal immigration from a national and local Central Oregon perspective. We will discuss a range of viewpoints from a business owner maintaining and growing our local economy to an immigration attorney and an economist who brings facts and figures about this debated issue. Definitions of immigrants in Central Oregon and the current policies and their impacts – myths and truths – will be deciphered.
Join City Club in understanding the present and future role of immigrants in Central Oregon's workforce.
PANELISTS:
Jon Wolf, Economics Professor at Central Oregon Community College
Jon has 25 years of experience as a government and corporate economist. He brings a unique ability to explain economics from a perspective of a "study of choices." Jon will educate the audience on the economic impacts of legal immigration.
Micaela Guthrie, Bend Immigration Group
Micaela has dedicated her legal career to the practice of immigration law and has dealt with nearly all facets of immigration law. She has worked as the Managing Attorney of a non-profit, in private practice and as an Assistant Chief Counsel for the Department of Homeland Security. Micaela will provide details on the legal specifics around U.S. Immigration laws.
Wallace Dale Corwin, JELD-WEN Inc.
Wally is a fourth generation Central Oregonian and President and Director ‐ JELD‐WEN Door Replacement Systems, Corporate Manager of JELD-WEN Innovation & Product Integrity Group, responsible for business nationwide. He has served on the Bend Economic Development Advisory Board, is the Chair of the East Cascades Workforce Investment Board (ECWIB) and is active in the Central Oregon Community. Wally will provide a perspective of legal immigration to local business owners.
---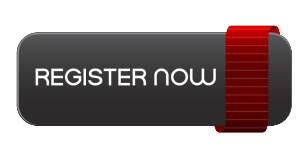 What: City Club of Central Oregon Monthly Forum
When: Thursday, November 16
11:15-11:45am – networking
11:45am-1pm – program
Where: Riverhouse Hotel & Convention Center
2850 NW Rippling River Court • Bend, OR 97701
Fee Schedule: $25 members / $40 non-members. Plated lunch is included.
Registration closes at noon on Monday, November 13. Registration fees must be paid in advance of the forum.  This will eliminate the line of folks who pay at the door and will move all attendees through much quicker.
---
---
Sign up for carpooling at Drive less. Connect.